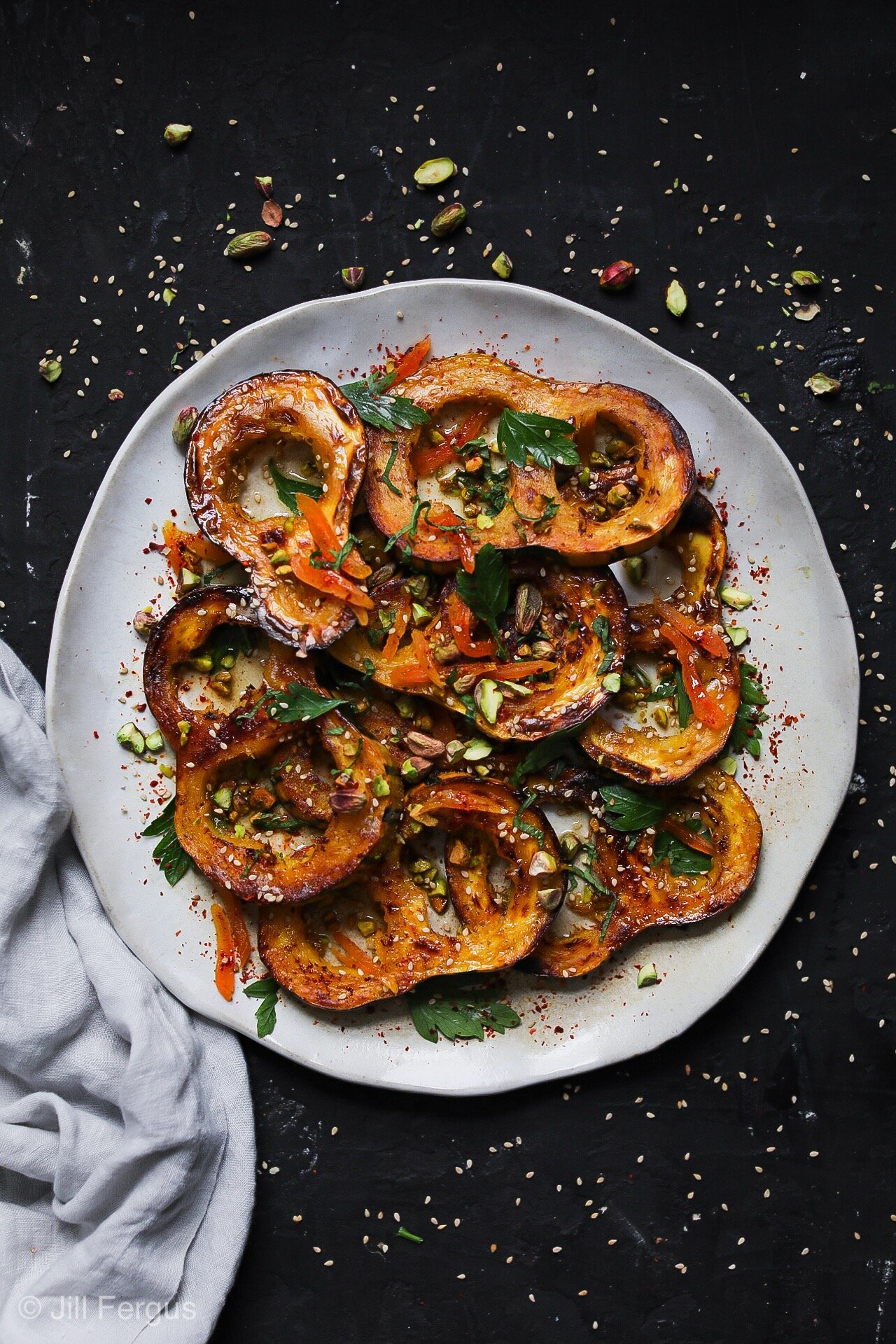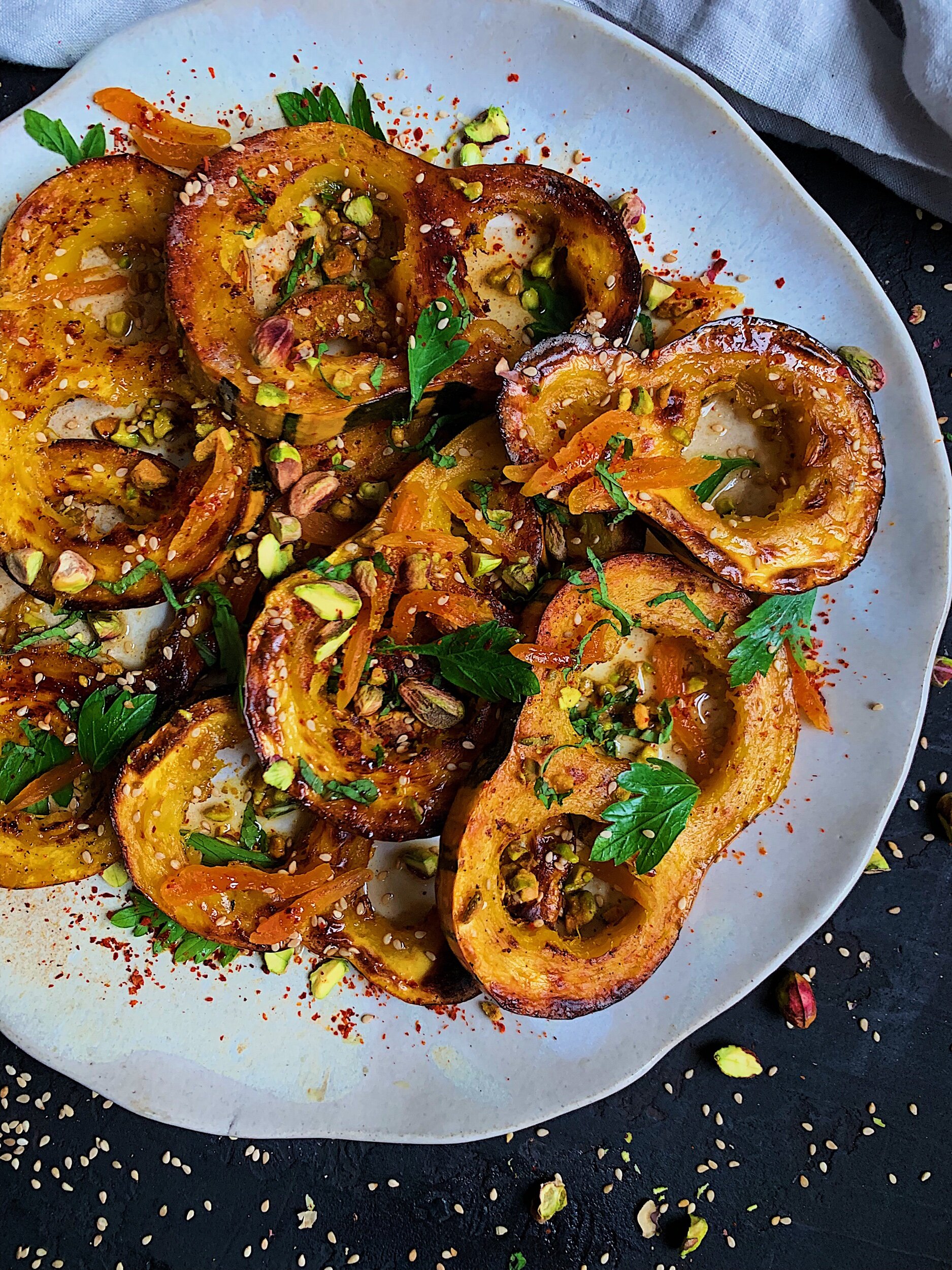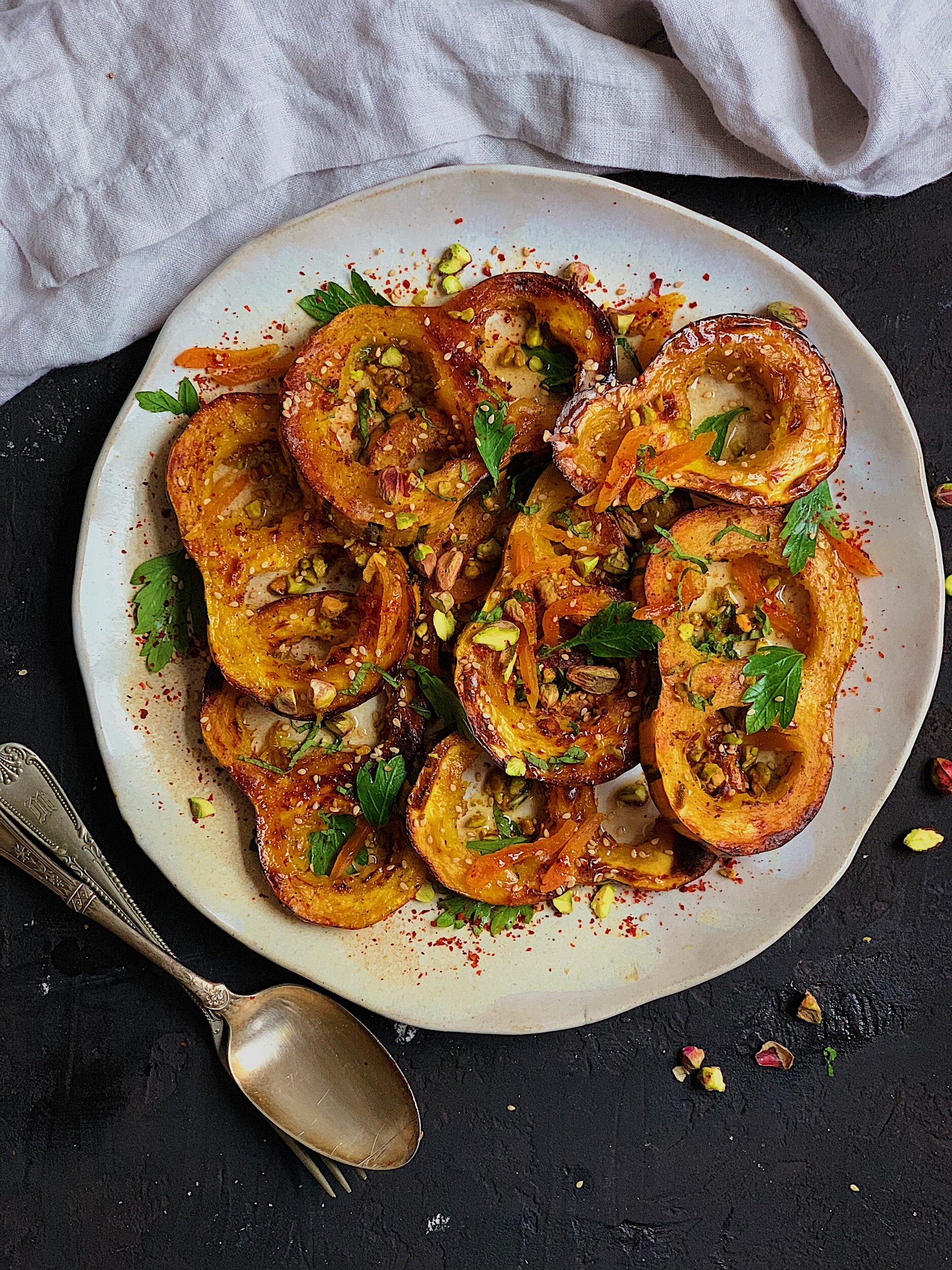 Honey Aleppo Roasted Delicata Squash with Pistachio Dukkah
I love meeting people in the food industry. I recently met Jill Fergus from @feedtheswimmers during a food shoot with Seed + Mill. Jill told me all about cooking and hosting team dinners for her kids swim team. This brought back so many memories from high school.
Team dinners were once a week and I always found myself in the kitchen talking to the parents about the food and helping them out food out. It truly was my favorite part of doing sports. This is one of four fall harvest recipes we came up with inspired by fall veggies.
These recipes can be used as side dishes, entrées, and perfect for leftover lunch sandwich or salad! I was so happy when I found this twin delicata squash, tossed with honey and Aleppo pepper and finished off with crunchy pistachio dukkah and dried apricots this has all the sweet and spicy you are looking for!
Total Time: 20 minutes
Makes: 4 servings
INGREDIENTS:
1.5 lbs of delicata squash, sliced

1/2 tbsp salt

2 tsp Aleppo pepper

2 tbsp honey

Pistachio Dukkah (2 tbsp chopped pistachio, 1 tbsp sesame seeds, 1 tbsp sunflower seeds, 1tsp Aleppo pepper)

5 dried apricots sliced

Parsley, for garnish
INSTRUCTIONS:
Preheat the oven to 350F.

Toss your delicata squash with EVOO, salt, Aleppo pepper, honey.

Place on parchment-lined sheet tray and and bake in a single layer for 12-15 minutes or until they are fork-tender.

Plate and garnish with tossed pistachio dukkah, sliced apricot, and chopped parsley.

Enjoy with chicken, fish, or steak.