Papillote Branzino
Branzino is the Mediterranean sea bass. I grew up eating lots of charcoal-grilled Branzino in Lebanon, but now that I live in Brooklyn without a grill, I found a way to cook this salty fish.
When I was in college, I learned this "papillote" method, cooking in parchment envelops. It's an easy way to cook fish without drying it out. Keeping the moisture within the papillote locks in all the Mediterranean flavors of Branzino. You can cook any fish using this foolproof method.
Make this impressive dish with minimal effort for your next dinner party!
Photos by Lauren Zaser
Serves: 4 - 6 people
INGREDIENTS
1 tbsp extra virgin olive oil

1 fennel head

6 fillets branzino

3 tbsp capers

1/4 cup olives, sliced

3 garlic cloves, sliced

3 sprigs fresh thyme

1 lemon, sliced

1/4 cup white wine

salt & pepper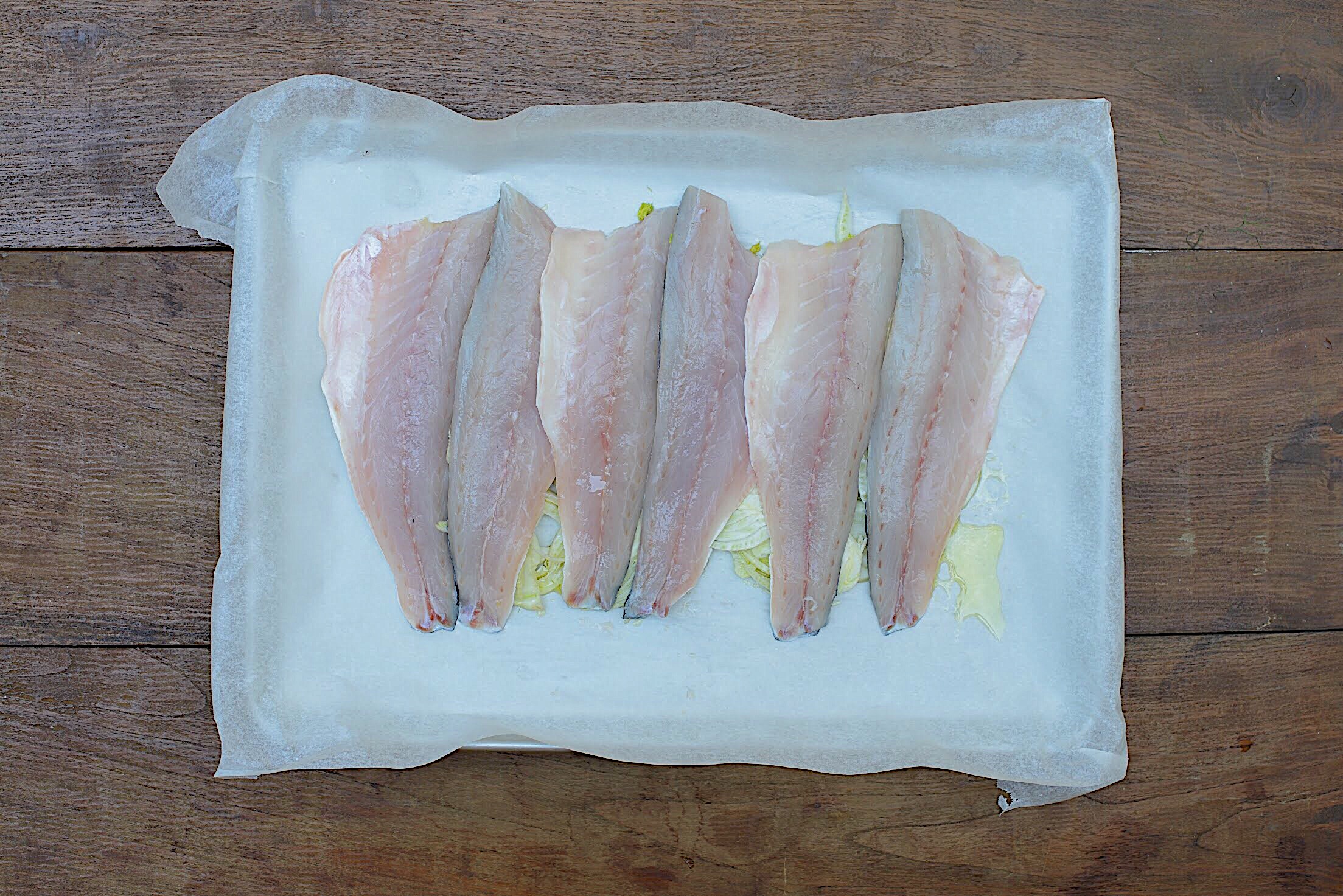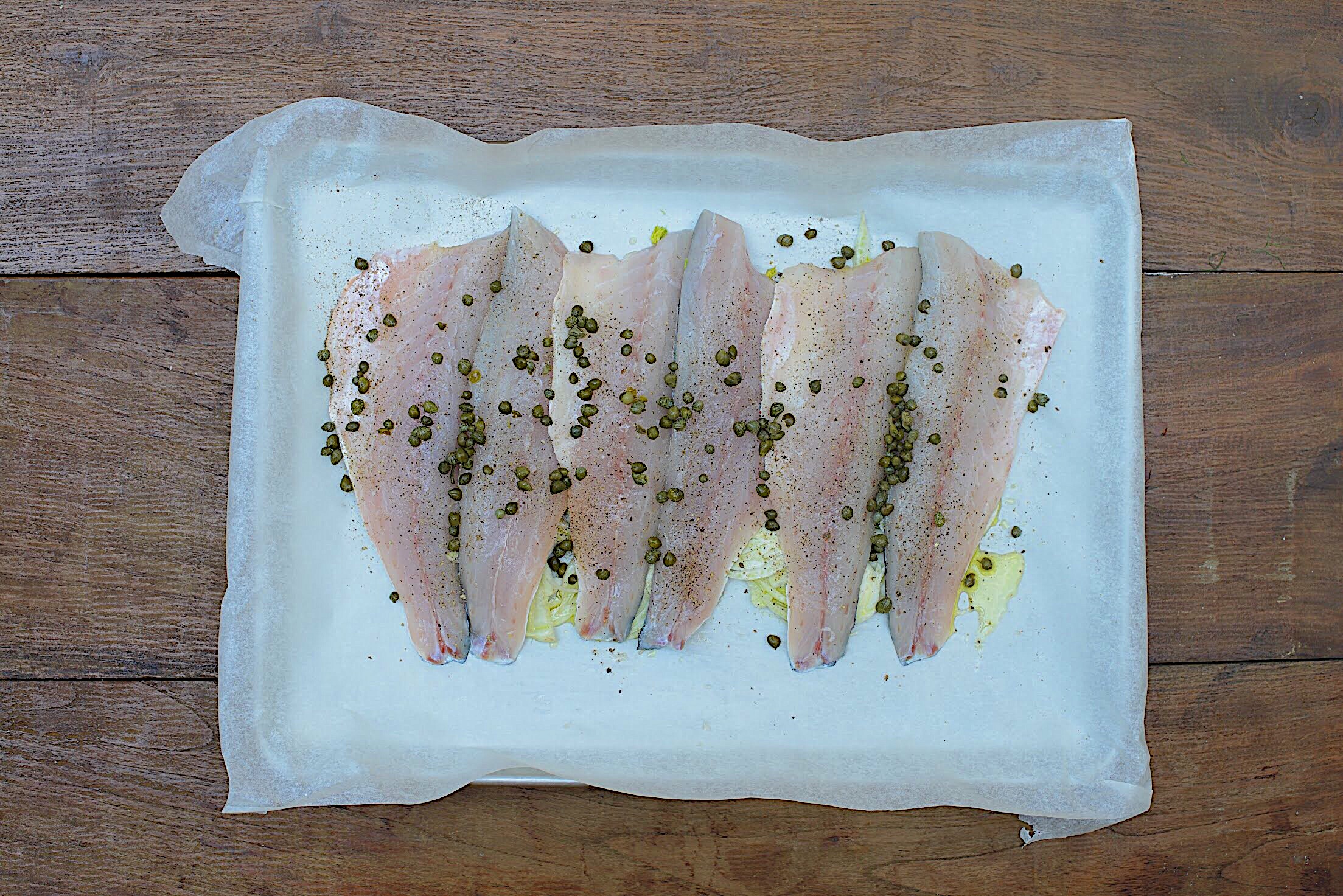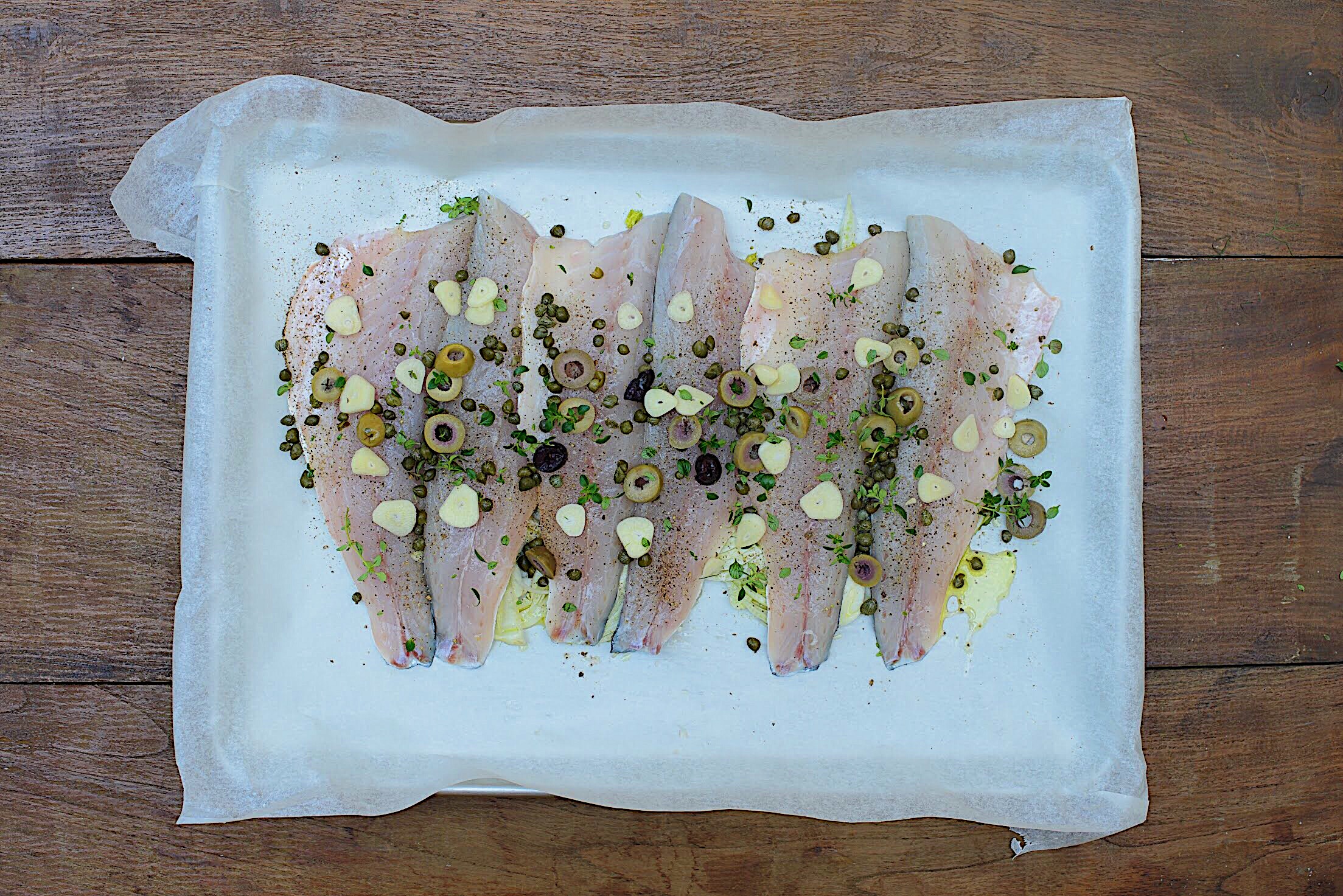 INSTRUCTIONS
Preheat your oven to 400F.

Slice fennel on a mandoline. If you don't have a mandoline, thinly slice the fennel.

Cut out a parchment paper that is 6 inches larger than your sheet tray.

Line the sheet tray with the parchment, and drizzle with olive oil.

Scatter sliced fennel and salt.

Place the filleted branzino on top of the fennel and season it with salt and pepper, followed by capers, olives, garlic, and thyme leaves.

Season the fish with salt and pepper.

Layer the lemon across the fish.

Pour the white wine around the fish.

Cover the fish with a parchment paper, and fold the ends of parchment papers tightly to make an envelope.

Place the sheet tray in the preheated oven, and cook it for 14 - 16 minutes.

Remove the sheet tray from the oven, and let it sit for 1 minute before removing the top parchment paper.

ENJOYY!!