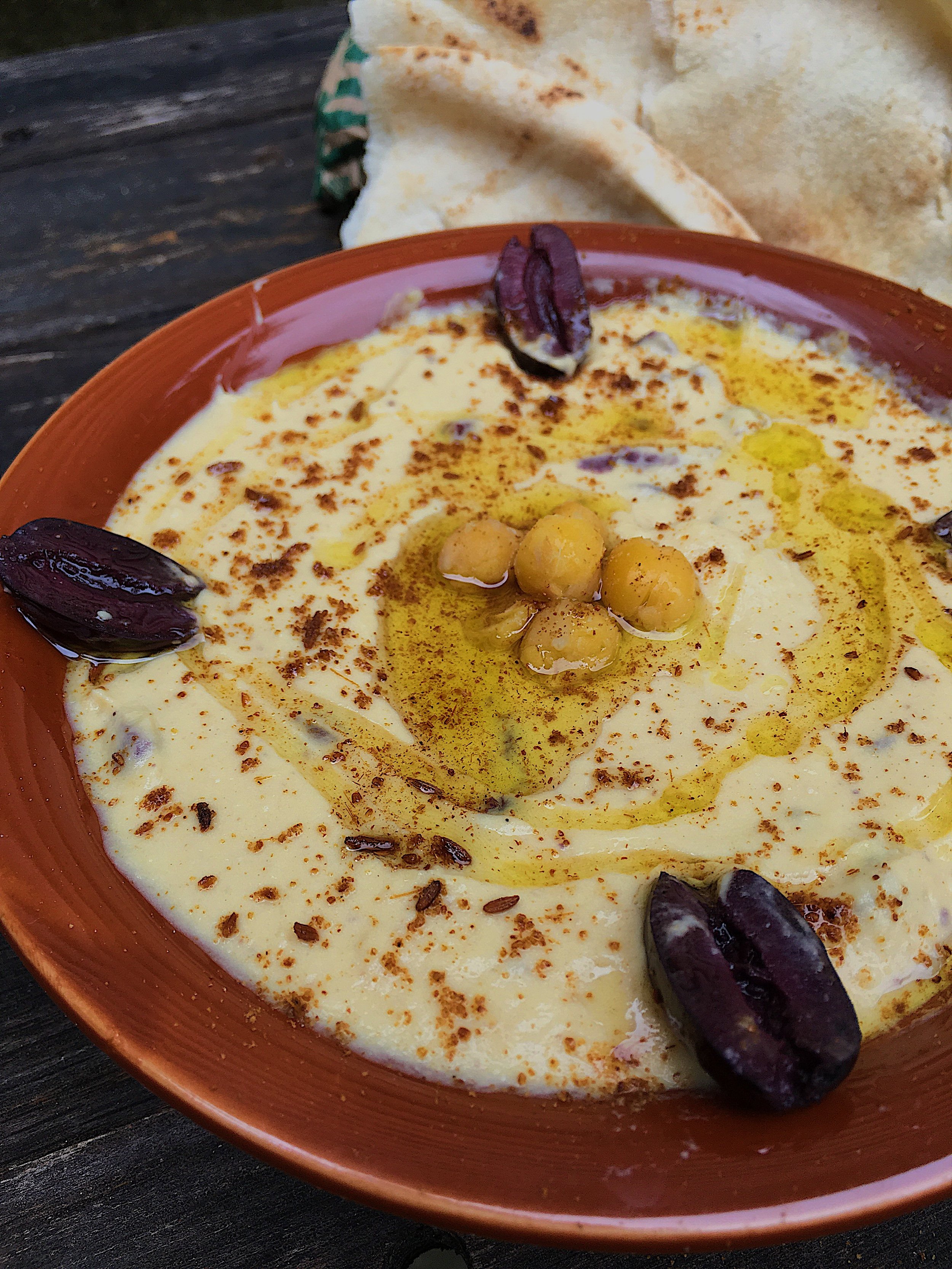 Kalamata Olive Hummus
You guys! I've been feeling very HUMMUSexual lately ;) I've been playing around with hummus, adding all sorts of different toppings. The crowd has spoken! Salty, Greek olives have won! They add a perfect Mediterranean bite to the smooth hummus.
You can play around with the flavors. I often top my hummus with beets, pine nuts, and even some chopped herbs! Make this crowd-pleasing dip for your next gathering!
Serves: 4 - 6 people
INGREDIENTS
2 15-oz cans chickpea, drained

2 garlic cloves, peeled

½ cup tahini

1 lemon, juiced

1 tbsp cumin, ground

1 tbsp salt

½ cup ice water

½ cup kalamata olives, diced

Extra virgin olive oil to garnish
INSTRUCTIONS
Add chickpeas, garlic, cumin, tahini, and salt to a food processor and pulse on low for 30 seconds.

Add lemon juice and pulse on medium for a minute.

Accelerate the speed to high and add ice cold water slowly until it's fully corporated. Pulse the hummus for 2 minutes or until it becomes a smooth consistency.

Fold chopped olives into the hummus.

Plate and garnish by drizzling more olive oil.

ENJOYY!!