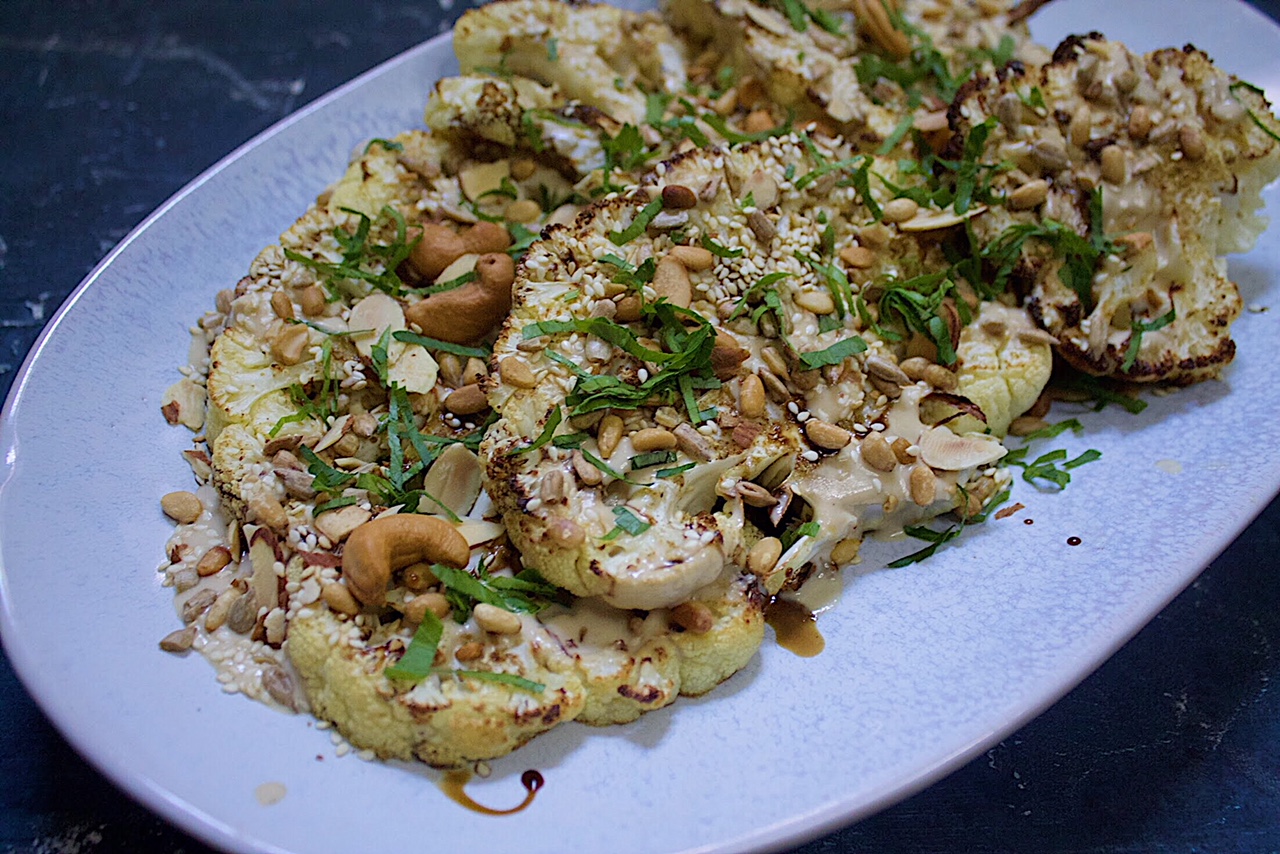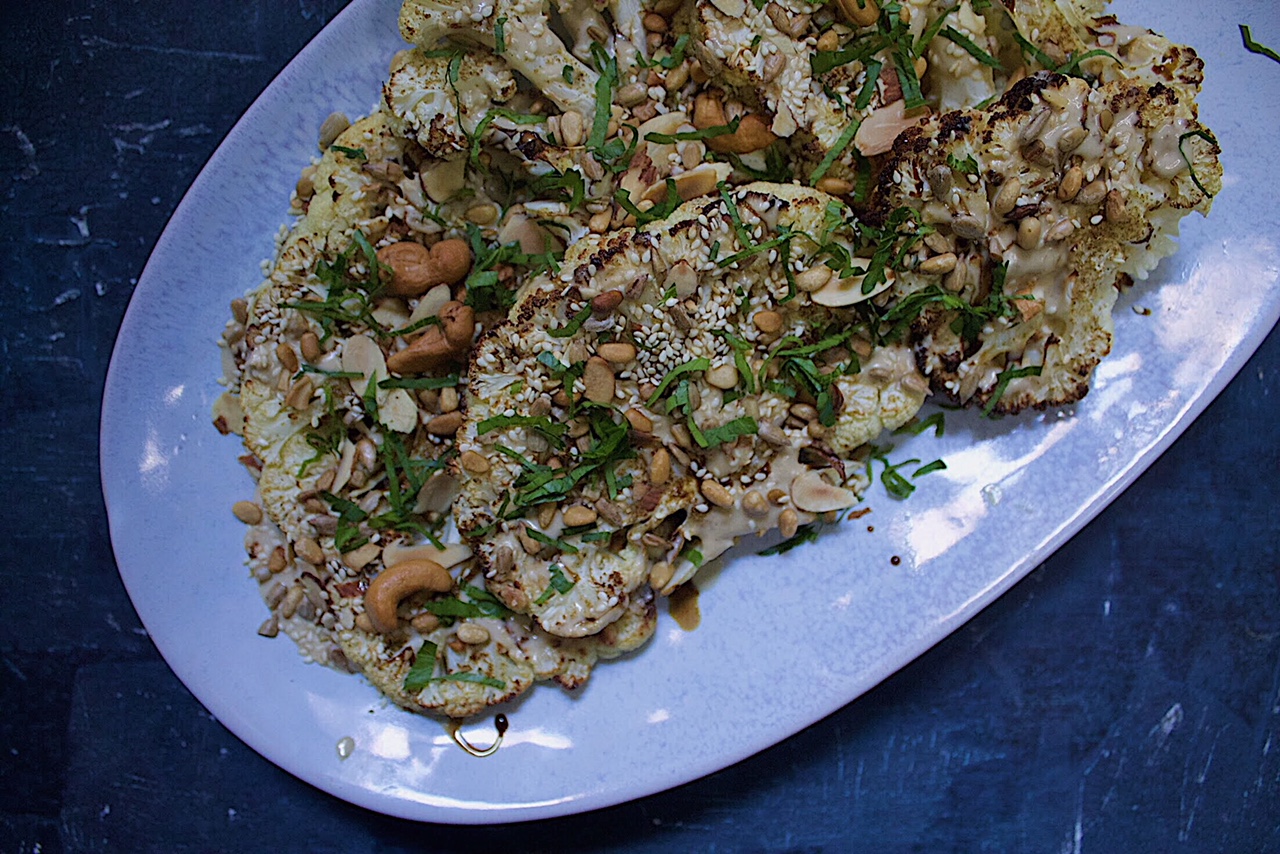 Cauliflower Steaks with Tahini Dressing
You know I love a good challenge - well this January one of my clients asked me to cater everything under the whole 30 diet. I was excited to take on the challenge and be able to basically protein and vegetables but with enough flavors to satisfy the palate. This is how this recipe came about. Cauliflowers steaks - it saves time by using the whole cauliflower, and has zero food waste. The lemon, tahini, pomegranate molasses, and nuts give the cauliflower the kick, sweetness, and crunch it needs. What's beautiful about this dish is that it can be served as an appetizer or main entrée. Here's to eating more veggies!
Total Time: 25 minutes
Serves: 4 people
INGREDIENTS
2 heads of cauliflower

1 tsp cumin

1 tsp coriander

1 tsp salt

1 tbsp EVOO to drizzle

1 cup tahini

3 lemons

1 cup water

pomegranate molasses, to garnish

mixed nuts, to garnish

parsley, to garnish
INSTRUCTIONS
Preheat your oven to 400F. Chop off the stem and greens from the cauliflower. Slice the cauliflower vertically to form 4-5 large steaks.

Line a sheet tray with parchment paper. Drizzle EVOO, and place the cauliflower steaks on top of the EVOO.

In a small bowl, mix the coriander, cumin, and salt together. Season the cauliflower steaks with the spices, and drizzle olive oil on the cauliflower.

Bake them in the oven for 13-15 minutes, or until they are golden.

Meanwhile, in a small bowl, pour the tahini and squeeze 2 lemons on top. Whisk together. At this point, tahini will be thick and lumpy, and this is the consistency you want.

Start adding the water little by little until fully incorporated. The tahini sauce should be silky smooth.

Once the cauliflower steaks are ready, place them on a platter. Squeeze the remaining lemon and drizzle with tahini sauce and pomegranate molasses. Top off with toasted mixed nuts and chopped parsley.