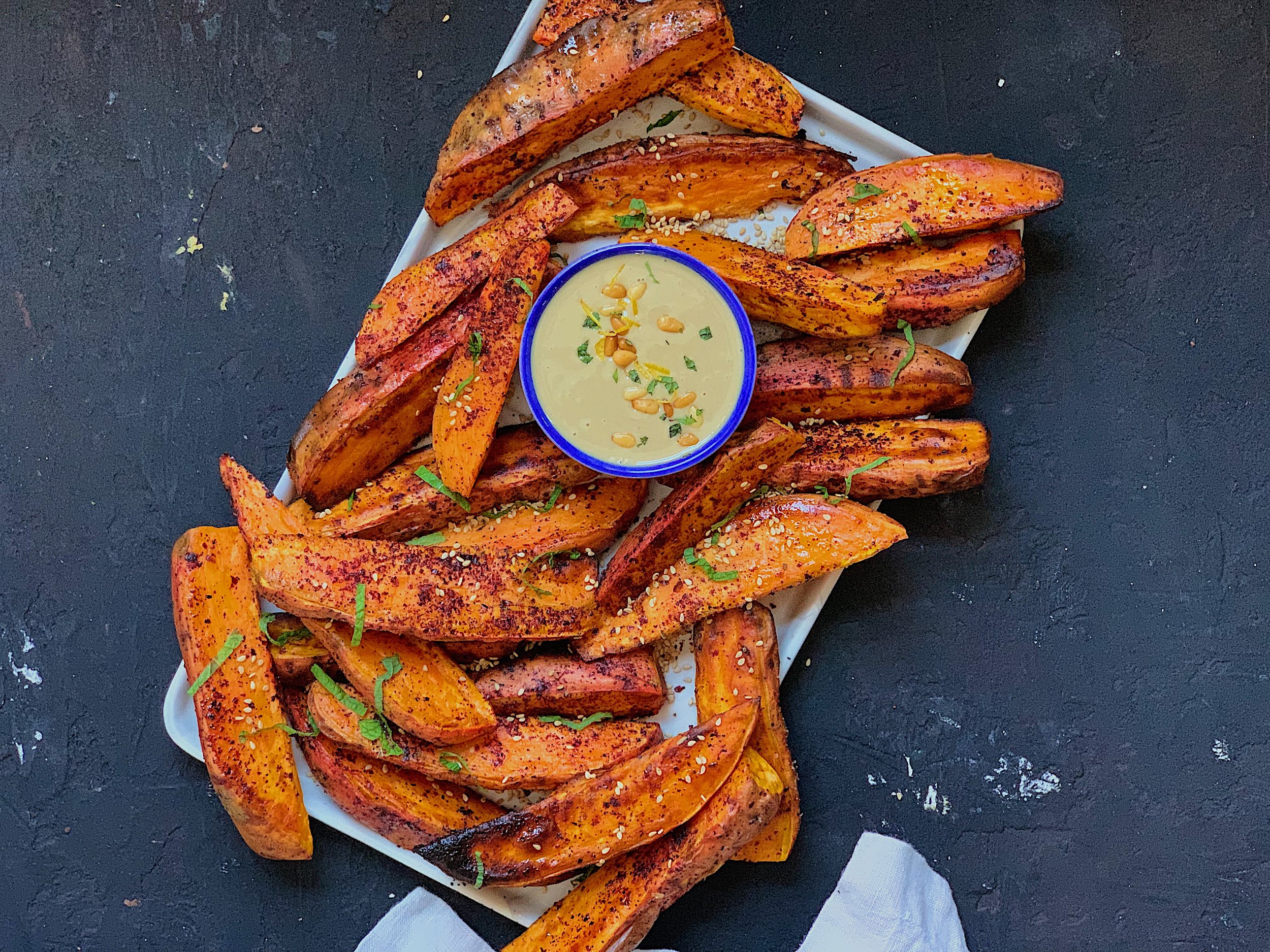 Sumac Sweet Potato Wedges with Tahini Sauce
I brought back a bunch of fresh spices from my recent trip to Turkey, and one of my favorite spices that I brought back is Turkish sumac. Turkish sumac is thicker (you can actually see sumac crystals!), more pungent, and more acidic than Lebanese sumac. Sweet potatoes, which are in season now, will be perfect to let the flavors of sumac shine.
Pair this irresistible and addictive side dish with any choice of your protein to complete your meal. If you don't have Turkish sumac from a local vendor in Turkey like the ones that I used for this recipe, store-bought is fine ;)
Total Time: 30 minutes
Makes: 6 servings
INGREDIENTS:
2 lbs of sweet potatoes

1 tbsp EVOO

1.5 tbsp sumac

1 cup tahini

1 cup water

1 lemon, juiced

Salt and pepper to taste

Mint and sesame seeds for garnish
INSTRUCTIONS:
Preheat the oven to 350F.

Cut the sweet potatoes into big wedges. Toss them with EVOO, salt, pepper, and sumac.

Bake tossed sweet potatoes in the oven for 20-25 minutes, or until they are fork-tender.

While the sweet potatoes are in the oven, make the tahini sauce by whisking tahini, water, and lemon. Season it with salt.

Once the sweet potatoes are done, serve them warm with tahini sauce and garnish sesame seeds and mint.